Is It Christmas Time Already?
on
December 25, 2019
at
7:00 am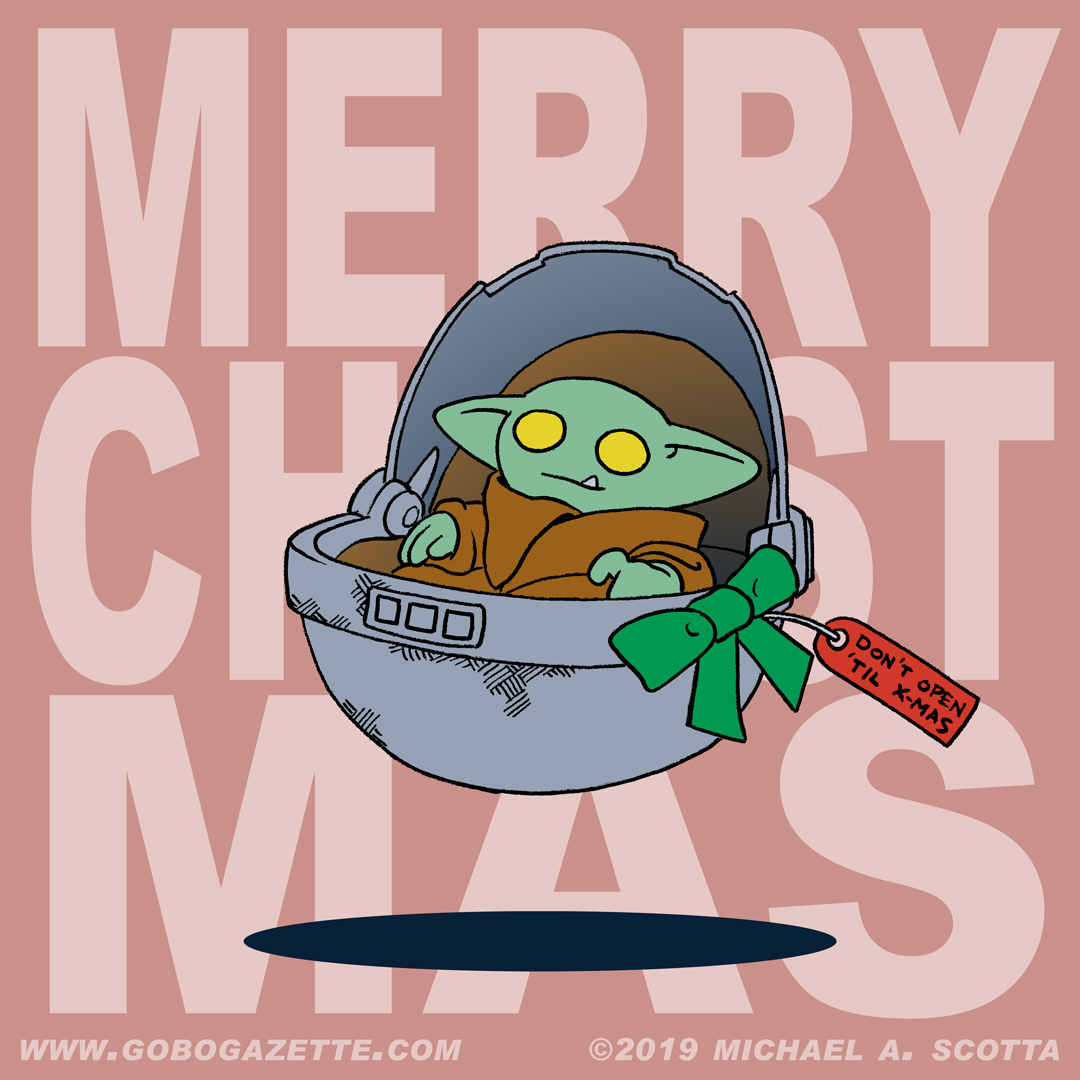 Why yes, it is Christmas time! Time to wake up and open up all those presents! Do you watch The Mandalorian? Let me, ask that question another way. Have you been on the internet lately and have even a passing interest in Star Wars? If so, then Christmas time came early for you! It can be fun opening up your gifts early but some like to be surprised so, other than the image on the left, I'll leave it a secret. Those of you in the know will get Bam as the Child. And, for those of you who don't, well, you should check out The Mandalorian. Even if Star Wars isn't your thing. Or you're a fan of Kozure Ōkami.
As in the past, the last Friday of the year is a little present to me: a brief respite before jumping back into the fray that is known as web comics. (Okay, I only update once a week so it is not that much of a fight. More of a disagreement, really.) So there will be no comic this week. But come back on January 3rd for the next installment of Gobo Gazette and see what happens next to our dirty dozen!
Until then…