Four Year Anniversary
on
January 5, 2022
at
7:00 am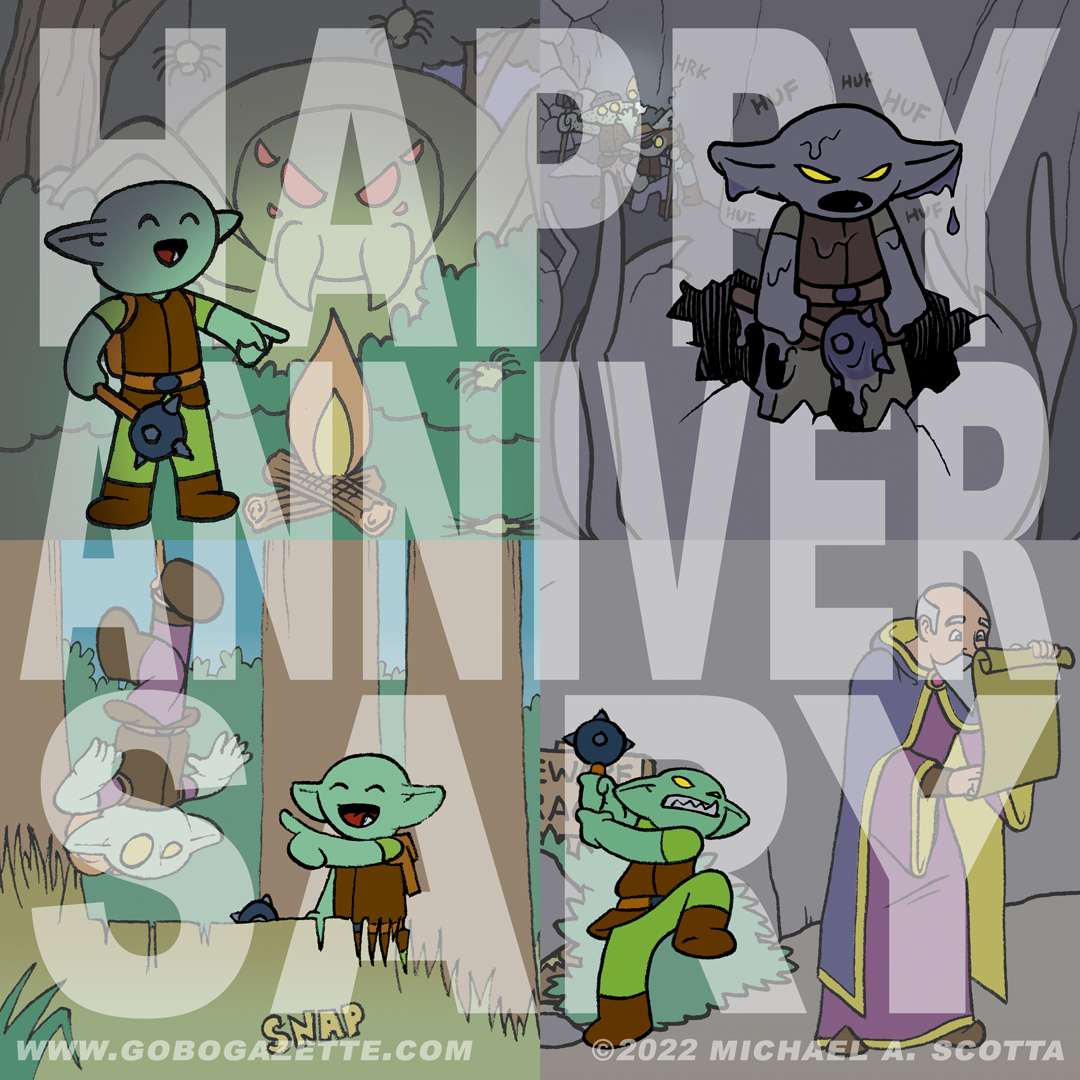 Today marks the four year anniversary of Gobo Gazette! I hope you're having a great 2022! It's been a crazy ride getting here! As you may have spotted in the last three anniversary posts, I incorporate a visual representation of how many years the comic has been active. Let me break it down for you. Year one was a single candle on a cake. The second year had a blatant "2" on it. Last year gave us a three fingers salute. This year I am doing something different. It is a short study of how the art has changed over the years. Here we see shots of Bam from all four years (Year 1, Year 2, Year 3, Year 4).
Besides refinement, the actual changes are small – they are most notable around Chapter 5 when we start seeing minor changes to head and ear shapes. I welcome you to go back and read through from the start to see the changes. However if you're time is tight, you can check out Gobo Gazette's Instagram page for quick snapshots of the development.
2021 gets a (deservedly?) bad rap but there were high points. One of the biggest for Gobo Gazette was it becoming part of the SpiderForest Webcomic Collective! We were just part of a Comic of the Week promotion (check out the seven news posts before this one) and I hope you head over to their website and discover all the webcomics presented there… you may find a new favorite to follow! A special thank you to those that have commented. I'm sorry they don't pop up automatically but I am going to try to be more diligent in catching them and getting them approved quickly. I guess that is a New Years resolution, right?
This four year anniversary marks the start of a new direction for the gobos. And it is going to start off with action! We'll see a few new faces, as well as some old ones as well. Come back on Friday for the official start of 2022's run of Gobo Gazette! And, as always, be careful out there.